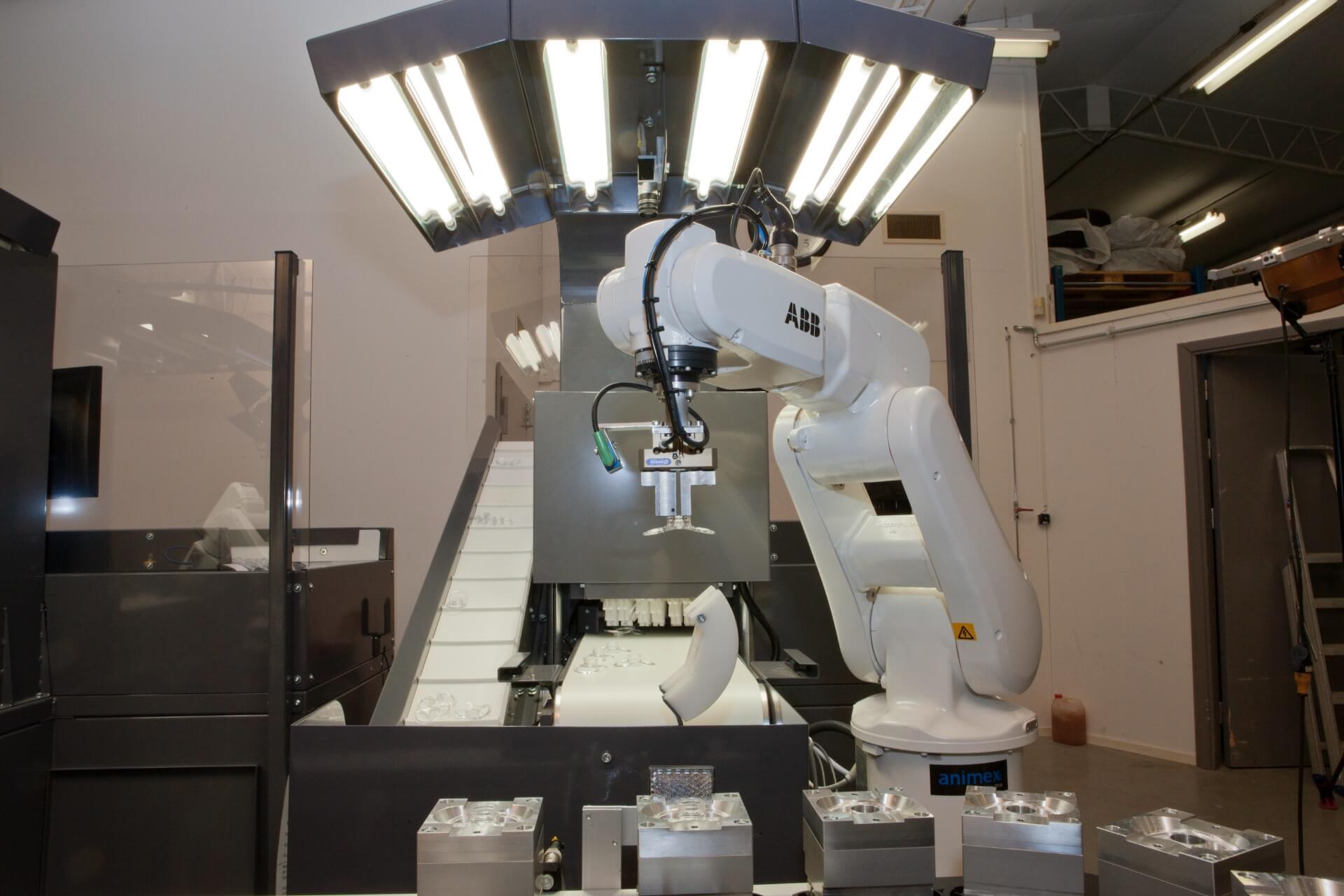 Industrial robots
Automating certain parts of a production through, for example, rotating fixtures, high-speed movements or automatic unloading can in some cases be sufficient and give good results. But these solutions usually mean that several operators still need to be on site to bring products to the printing machine, remove finished goods and take care of ink and other needs of the printing equipment.
An industrial robot can automate the charging of a cell and provide a flexible solution. It can be programmed to perform many different tasks such as packing products and unloading at different locations. It is also reprogrammable, which enables rapid changes in production.
There are four manufacturers of industrial robots. We work with all four. In this way, we can choose robot manufacturers according to your needs. And the possibilities are endless. That's why we always say: tell us what you want, and you'll get it. Don't know what you want? Then we help you find the right solution for your particular production.
Do you need help finding the right printing machine?