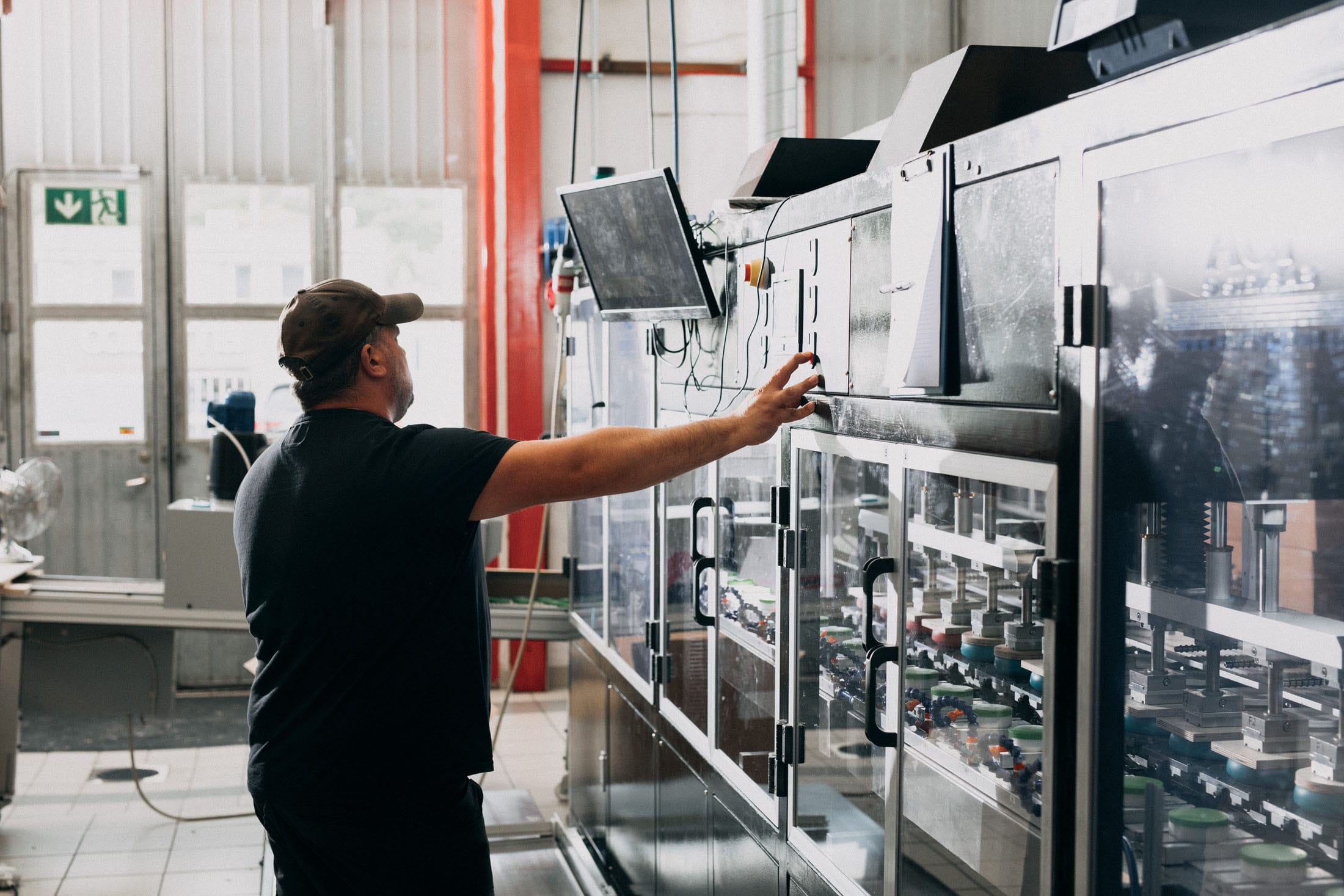 Facilitates the printing process for the manufacturing industry
In addition to finding the right printing machine, manufacturing consumables such as printing pads and cliché plates and mixing print-ready inks, we also offer the following services that make it easy for you and all your industrial labelling needs.
Machine renovation and service
Although we like new printing machines, that's not actually what we're most passionate about. Our true passion lies in finding the right solution for you and your production. And sometimes that solution involves renovation, regular service or further development of your existing machines. We are happy to help you with this, regardless of brand and model. We can also build a special machine, or even set up customised solutions. Taking out our service agreement also significantly extends the service life of your machines, and ensures that you can quickly get hold of one of our engineers on site for repair and maintenance of your equipment.
Installation
Of course, we will help with installation at your place of work. Our engineers will help with the final fine adjustments, ensuring that everything works as you want it to. We also recommend taking out our service agreement to extend the service life of your machines, and can obviously supply all consumables required for continuous operation of your production line. To make it even easier, we can also help you repair and sell your old printing machine.
Lease & hire printing machines
In addition to buying your printing machine from us, you can also lease and hire machines as needed. We will help you with the entire process, from drawing up a lease agreement until the machine is on site.
Do you need help finding the right printing machine?