Cost-effective industrial automation
An integrated automation solution has many advantages. Increased production flexibility, reduced downtime, minimized wastage and more efficient line integration can be achieved much more easily. By developing customized production solutions, the process can be made more efficient and faster production times with shorter delivery times can be achieved. Automation also reduces the risk of work-related injuries and provides a safer work environment.
We have supplied product labeling printing machines to the manufacturing industry for over 40 years. During these years, we have gained a deep understanding of how the industry works. By offering an automation solution for more efficient production, we help you optimize your business.
Industrial automation
In order to achive the best and most profitable automation for your exact production, we need to understand your business completely. Our team have long experience in automation, logistics and production and we always strive to be at the top of the latest in innovation and technology.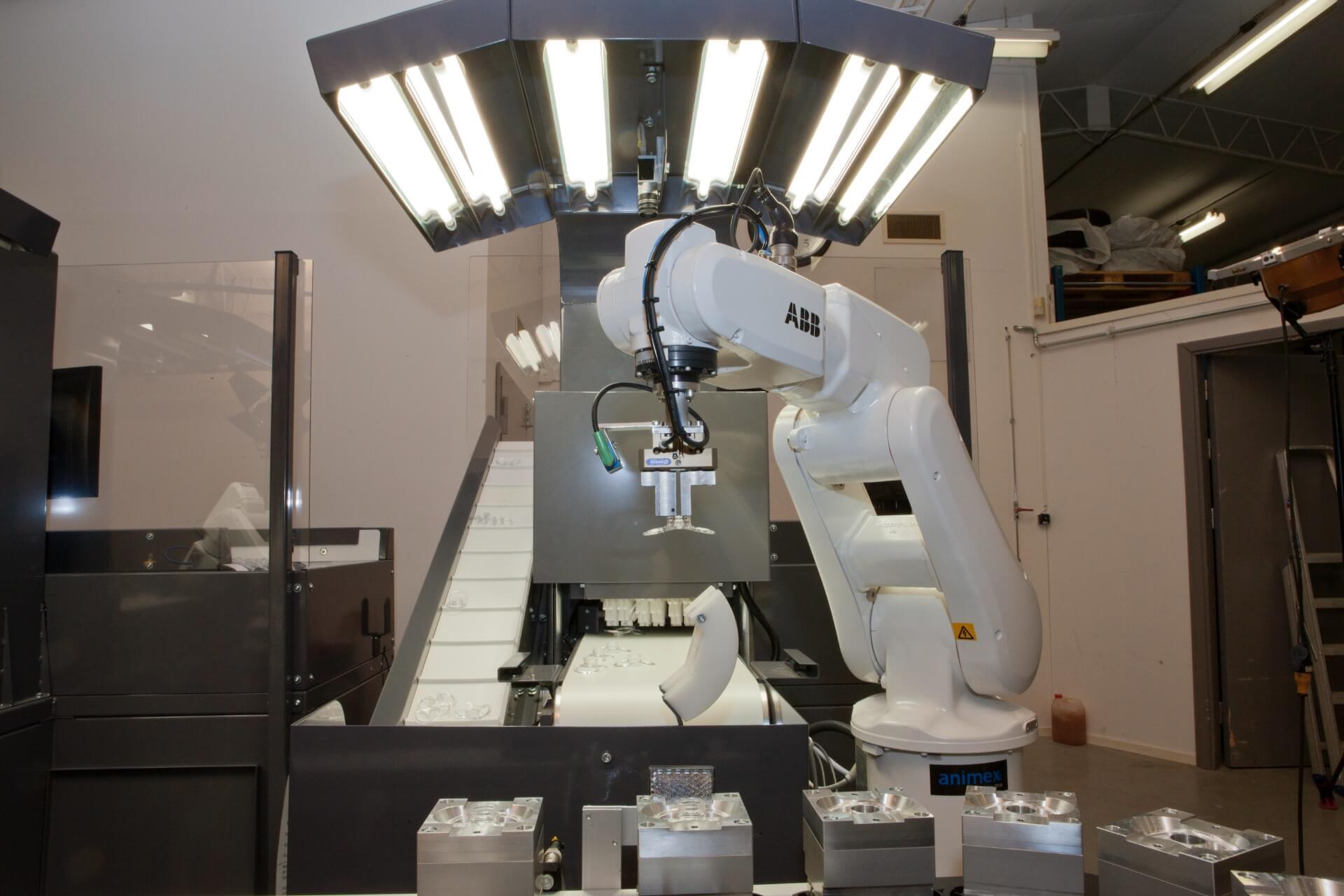 Industrial robots
An industrial robot automates the loading in a cell for more efficient production. It can be programmed to perform many different moments such as packing products and unloading at different locations. With an automation solution, human errors and variations are also minimized, which ensures consistently high quality.